Learn easy image design for your social media accounts, business content, events and other online content with this free online software – Canva!
A webinar designed to introduce you to Canva for image design to inspire more creativity for your online presence. This is specifically useful for anyone who has a business, uses social media, runs their own online events, and anyone producing meditations and podcasts. Canva can help you create images and thumbnails for all of those!
Canva is an online software program that you can use on your computer and there is also an app for your phone for pics on the go. I'll be showing you the computer version, however the app isn't too different. The free version is perfectly adequate and has enough on offer to get you creating great images.
Thursday the 19th of May 2022
7:30pm GMT+1 (UK time) for 2 hours
Please note that if you can't make the exact time of the live event, that's absolutely fine as you'll receive the RECORDING a day or two later.
Some of what we'll cover with image design:
Signing up to Canva,
Choosing a canvas/image size or creating a custom size,
Uploading your logo to add to images,
Choosing a background,
Adding text to your images,
Selecting your brand colours and fonts,
Finding templates and how to customize them,
Downloading the final image and what file type to choose,
Re-using previous designs to save time,
And more!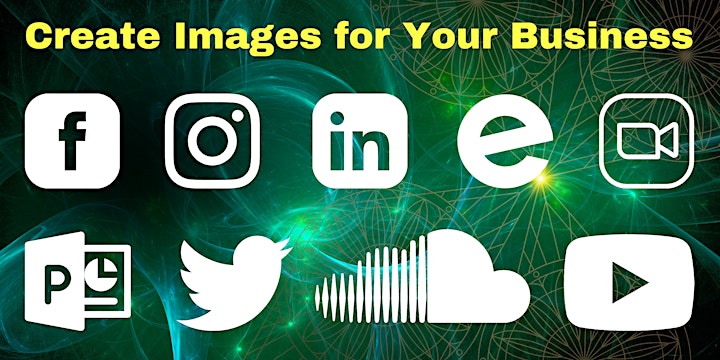 How to book:
Once you have booked through Eventbrite, you will receive an email with the Zoom login details.
Recording:
This webinar will be recorded in case you can't make the exact time and all ticket holders will receive it automatically within a day or two after the live event.
Note: I am not affiliated with Canva, however strive to introduce self-employed lightworkers to as many free and cost-effective resources as possible. This is one of many programs I use and so I am offering help to others who would like to learn the basics.
Looking forward to seeing you!
Liz
Liz Findlay
Liz Findlay co-hosts Starseed Business networking with Steve Nobel each month and is one of the site admins of his free social media site for Starseeds and Lightworkers: Our Social Matrix. Drawing on her degree in Brands Communications, Liz will share general design tips and shortcuts. She runs her own webinars on working with energy and spirituality, as well as some more practical topics such as business tools. She also has her own business offering multifaceted healing for both people and animals. Check out her free meditations and podcasts on YouTube, SoundCloud and Insight Timer. Visit lizfindlay.com for more information and find her on Instagram / Facebook @lizfindlayhealing