A webinar for Starseeds and Lightworkers to learn tools and techniques for daily energetic protection from low vibe energy, electromagnetic frequencies, psychic interference and psychic attack.
This webinar is ideal for all Starseeds and Lightworkers, especially the super sensitive ones to learn why we need energetic protection and how to implement it. As we are ascending from 3D to 5D, we can feel vulnerable to all sorts of lower vibrational energies. This can include projections from other people in the form of 'negative' thoughts, emotions, cording or even psychic attack. We can also feel dense or interfering energies from groups, astral entities, elementals, electronic devices and spaces, such as buildings or landscapes. This is important for healers and therapists as there are ways to protect the session space and release the client's energy afterwards. Tears and rips to our energy fields make us more susceptible to interference, as do negative openings / portals in our energy fields or our homes. There are many tools available for clearing and for protecting to help reduce these types of interferences.
More and more, we are seeing how people in general are struggling with the quick advancement in technology in terms of how the lower vibrational electromagnetic frequencies (EMF's) are affecting them. Starseeds are usually particularly sensitive to this type of energy, experiencing all sorts of symptoms from headaches and sleep disturbance to lethargy and other physiological disturbances. Our energetic bodies have not been allowed the time to evolve natural protection. There are some fantastic tools available for energetic protection, AND we are very fortunate to have many physical tools as well to help reduce these types of interferences.
Tuesday 18th of April 2023
7:30pm GMT+1 (UK time) for 2 hours
Please note that if you can't make the exact time of the live event, that's absolutely fine as you'll receive the RECORDING a day or two after the live event as an email via Eventbrite.
This webinar includes an attunement to ground, clear and seal your energy fields. We will also do an energetic protection process together to create layers of shielding between you and someone you are experiencing difficulty with.
Some of what we'll cover on this Energetic Protection Webinar:
What 'Psychic Attack' is,
Techniques to neutralise psychic attack and low vibe projections,
What to do in a moment of urgency during psychic attack,
How we get rips, tears and negative openings in our energy fields,
Negative entities and elementals,
Cords between people and how to do cord cutting,
What 'Spiritual Hygiene' is and the benefits,
Techniques to protect you and your home,
EMF exposure and physical tools for your toolkit (I'll share my favourite products and where to get them from),
And more!
How to book for this webinar:
Click on the blue button at the top "REGISTER FOR EVENT" to be redirected to Eventbrite. Once you have booked through Eventbrite, you will receive an automated email with the Zoom login details for the webinar.
Looking forward to seeing you!
Liz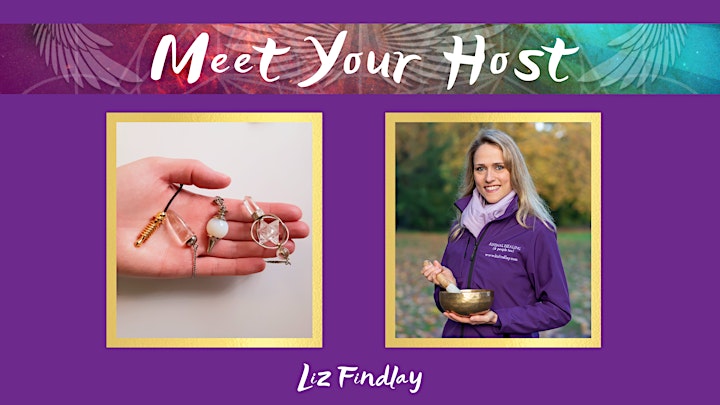 Liz Findlay is a Reiki Master Teacher, Animal Healer and Laughter Yoga Leader with her own business offering multifaceted healing for both people and animals. Originally from South Africa, Liz lived in London for over 12 years before moving to the Sussex coast where she offers all healing sessions online. She co-hosts Starseed Business Networking each month with Steve Nobel, and runs a podcast called "Inspiring Spiritual Entrepreneurs". She also trained with Steve Nobel in his 'Soul Matrix Healing' system. Liz runs webinars on working with energy and spirituality, as well as practical webinars helping spiritual entrepreneurs. She produces free meditations and podcasts available on YouTube, SoundCloud and Insight Timer. She also offers 1-to-1 sessions on Zoom for people, as well as companion animals. Visit her website here.