Starseed Business Networking is a monthly group meeting on Zoom, ideal for all Starseeds and Lightworkers who have their own business or are thinking of starting their own business. It is also for Starseeds who don't have a business, as you will meet many people whose offerings may be of interest to you.
Your hosts, Steve Nobel & Liz Findlay, will be speaking on "Magnetising Clients".
FRIDAY 24TH NOVEMBER AT 7:30PM UK TIME FOR 90 MINUTES ON ZOOM – STARSEED BUSINESS NETWORKING.
Please make sure you book the correct date as we do tend to offer these each month for a sense of community.
The aim of this meeting is to provide you with the opportunity to make connections, swap ideas and be part of a supportive network. Traditional business networking has been shown to help small businesses attract clients and grow, while being part of a "family". So, we're bringing this concept to our 5D Family of Light to help on a global level, rather than just a local area. Lockdown showed many of us that our offerings can be transferred to online sessions and so this meeting will give you the opportunity to market your business to a like-minded, global audience. There will also be a dedicated group set up on The Soul Matrix social media site for the connections made and conversations to continue amongst all those who join.
This event will include:
• Meditation to link the group.
• Top tips on a chosen spiritual business-related topic.
• Breakout rooms to share your business services and products.
• Smaller breakout rooms for more in-depth conversations
• Short talk to share business wisdom.
IMPORTANT NOTE: You need to have your camera on and microphone ready to be able to join this interactive meeting.
Testimonial:
"I regularly attend Steve and Liz's Starseed business networking' webinars and they have been an absolute gift. As a result of attending, I was approached by another attendee who said he wanted to gift me a free website review, I then used his recommendations to make improvements to my website. I was invited onto a podcast with Liz Findlay which allowed my story to be shared to a bigger audience and client's have booked 1:1 sessions with me through them using my contact details that we share in the chat during the webinar. They have been invaluable and have definitely contributed to the growth of my business." – Rebekah, Spiritual Entrepreneur.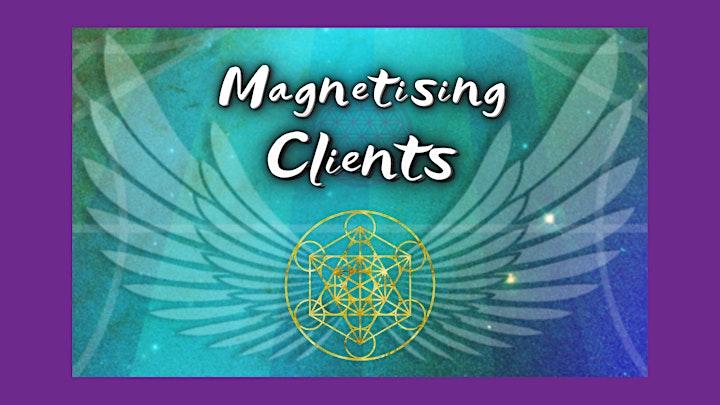 Getting to know people is what encourages us to book their services or buy their products because, let's face it, there are many on offer and it's your uniqueness that sets you apart. You are part of your brand and that is what many clients will be drawn to. So, you need to get talking to the right people about what you offer. Talking about what you do helps refine the way you describe it and you see what works while gaining confidence.
This meeting and the group on Our Social Matrix (social media site) are the forums to ask questions, share your experiences and offer suggestions. No matter where you are on the spiritual self-employed journey, everyone has some wisdom to offer. Even if you're just 6 months into your new business, you have 6 months' worth of experience that others wish they knew.
BOOKING: Once you have booked your FREE ticket through Eventbrite, you will receive an email with the Zoom login details. Please make sure you book the right date as we do tend to offer these each month for a sense of community.
This Group Meeting won't be recorded and so please make sure you can join at the live meeting time.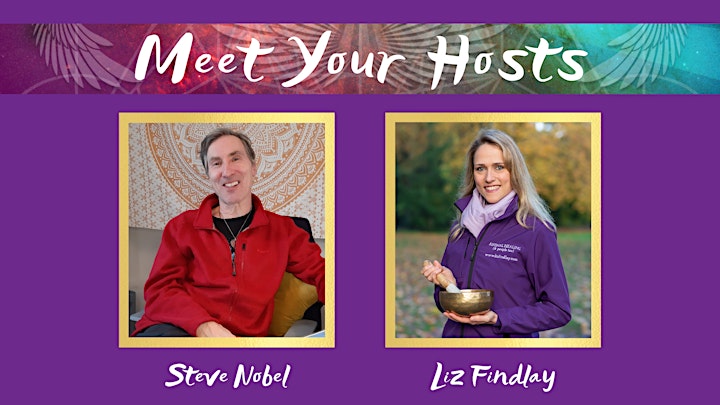 Liz Findlay is a Reiki Master Teacher, Animal Healer and Laughter Yoga Leader with her own business offering multifaceted healing for both people and animals. Originally from South Africa, Liz lived in London for over 12 years before moving to the Sussex coast where she offers all healing sessions online. She co-hosts Starseed Business Networking each month with Steve Nobel, and runs a podcast called "Inspiring Spiritual Entrepreneurs". She also trained with Steve Nobel in his 'Soul Matrix Healing' system, and they run workshops and retreats together in the UK and abroad. Liz runs webinars on working with energy and spirituality, as well as practical webinars helping spiritual entrepreneurs. She produces free meditations and podcasts available on YouTube, SoundCloud and Insight Timer. She also offers 1-to-1 sessions on Zoom for people, as well as companion animals. Visit her website here.
Steve Ahnael Nobel is the author of 6 non-fiction books, the most recent is entitled 'The Spiritual Entrepreneur'. He is a book mentor and spiritual coach. He was a director of a not-for-profit spiritual organisation called Alternatives (based in St. James's Church, Piccadilly, London W1) for 13 years, leaving on the Winter Solstice of 2012. Subsequently, after leaving he began his own work. He created a healing system called Soul Matrix Healing. He also began creating a series of transmissions which are freely available on his website and YouTube channel. These transmissions are played all over the world and Steve received an award from YouTube in August 2021 for reaching 100K subscribers. Steve has also set up a free social media site for Starseeds called 'Our Social Matrix'. He runs webinars aimed at Starseeds, supporting them on their journeys, as well as 1-to-1 sessions on Zoom. Visit his website here.