Starseed Business Toolkit is a webinar aimed at helping Starseeds to feel more confident when setting up and running your own business. All the hints and tips I wish I had known when starting out!
This webinar is ideal for all spiritual coaches, healers, holistic therapists, complementary and alternative practitioners, and anyone running or wishing to start a small business. Many Starseeds beginning on the entrepreneurial journey tend to struggle with confidence, partly due to feeling overwhelmed with the technicalities. Starseed Business Toolkit is designed to give you practical solutions to make your self-employed journey easier and less daunting, giving you more time to focus on your true passion.
Thursday 22nd June 2023
7:30pm GMT+1 (UK time) for 2 hours
Please note that if you can't make the exact time of the live event, that's absolutely fine as you'll receive the RECORDING a day or two after the live event as an email via Eventbrite.
We will open our online space together and energetically protect the group with a guided meditation. We will then be exploring a number of cost-effective tools, some of which are completely free and save trees at the same time. We'll look at a few different options to consider to enable you to make the right decision for your business. Some of what we'll cover includes:
Making sure that your branding is aligned with core values,
Things to consider when getting a logo designed,
Choosing to build your own website or outsource it,
How to create a digital client consultation form that can be signed online (free software),
How to create your own images for social media using free software on your smart phone and computer,
Some tips on bookkeeping and making sure you have everything ready for your tax return,
Marketing tips on how to attract the right clients for you,
And more!
This is suitable for Starseeds already running their own business and for those who are wanting to start on this journey.
If you're registered with a governing body for the modality you work in, check with them as they may well be happy to acknowledge this as CPD (continual professional development).
(Please note that I'm providing information drawing on my years of experience as a freelancer and entrepreneur. The suggestions I share are for you to explore further and to provide you with options to investigate. If we all shared our shortcuts, more and more healers and holistic helpers will be in the position to offer global help).
How to book:
Once you have booked for Starseed Business Toolkit through Eventbrite (see blue "Register" button at the top of this page), you will receive an email with the Zoom login details.
Please make sure you join the Zoom meeting at least 10 minutes before the start time so that we can begin a lovely group meditation without interruption.
Looking forward to seeing you!
Liz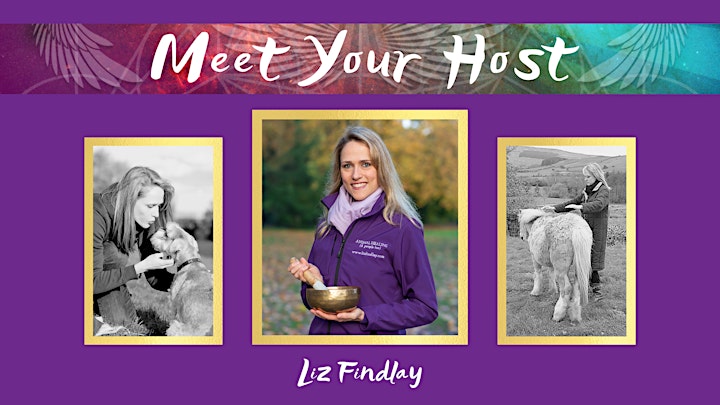 Liz Findlay is a Reiki Master Teacher, Animal Healer and Laughter Yoga Leader with her own business offering multifaceted healing for both people and animals. Originally from South Africa, Liz lived in London for over 12 years before moving to the Sussex coast where she offers all healing sessions online. She co-hosts Starseed Business Networking each month with Steve Nobel, and runs a podcast called "Inspiring Spiritual Entrepreneurs". She also trained with Steve Nobel in his 'Soul Matrix Healing' system, and they run workshops and retreats together in the UK and abroad. Liz runs webinars on working with energy and spirituality, as well as practical webinars helping spiritual entrepreneurs. She produces free meditations and podcasts available on YouTube, SoundCloud and Insight Timer. She also offers 1-to-1 sessions on Zoom for people, as well as companion animals. Visit her website here.